This is where you get the reality of our marketcondtion. Our promise is to be honest with you and provide the best information for you to make an informed decision.
You want the TRUTH? Can you handle the TRUTH?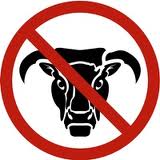 The Wu Team's Take on the Market Condition
2011 Summary
What everyone wants to know is: Is our Real Estate market improving in Portland, Oregon? This is why we have tracked these numbers for over three years. Let's look at some indicators like: Average Sales Price; % of Distressed Homes and overall Months of Inventory on Market.
Average Sales Price:
Since March, 2008, We have seen it drop from $351,213 to today's $266,979. That's a drop of approximately 24%. Another way to say it is: Portland's average Real Estate property has suffered a depreciation of approximately 24% over the last 44 months. That's over 0.5% per month loss. Actual numbers show 2011 compared to 2010, we lost 6.7% or $18,800 in average sale price. Does it look like it's getting any better anytime soon? Well, in order for the Average Sales Price to increase, the demand has to be equal to or exceed the supply; Distressed properties have to be in the low single digits; we have to have qualified buyers with downpayment and steady jobs.
Overall Months of Inventory On Market:
Good News! It looks like it's shrinking; Yes indeed it has been the lowest in 3 years/ However, the Distressed Properties have the same amount of months of inventory as Non-Distressed Properties; What does that mean? That means that we have buyers getting great deals and driving the prices even lower causing Non-Distressed Category to match the price reduction so it can be sold. This is why some sellers who have not accepted the current market condition are pulling their properties off the market to wait for the market to return to "Normal". Thus cause the inventory to shrink.
" Normally", if the inventory goes down, the price comes up. It is not the case right now. Six months of inventory would be considered as a "normal market"; but not when 26% of your inventory are Short Sales and Bank Owneds. We are in the "NEW NORMAL MARKET CONDITION" where the sellers have to price properties aggressively to compete with those Short Sales and Bank Owned Properties in order to be noticed. Buyers, take your pick; name your price; It's a great time to expand your Real Estate portfolio.
There are always people buying and selling under any market conditons. This is why it is critical to have a professional Realtor on your side buying and selling. For sellers, our job is to help you defend your hard earned equity. It is critical to be precisional in finding the common ground where price and value meet and do it quickly because we are losing over 0.5% value monthly. Time is of the essence. For buyers, it is critical to be strong in negotiation to get a good equity position to withstand the loss we are experiencing. We are on your side no matter if you are buying or selling.
We promise to be honest with you and provide the best information possible for you to make an informed decision!
Disclaimer: This acticle above is only the personal opinion of the Wu Team and Habitat Resource Properties. This is for information only. The Wu Team and Habitat Resource Properties does not warranty the accuracy of the information and data nor will take any responsibility for any losses suffered by actual transactions based on the above information. Buyers and Sellers beware!!
Monthly RMLS Market Action Report for Oregon
November, 2011